Cisplatin-40 years of Platinum based cancer drug
Published feb 18, 2019 by pharmaffiliates

Year 2018 marks 40 since U.S FDA approved the first platinum-based cancer drug, CISPLATIN.
Cisplatin is used as an anti-cancer ("antineoplastic" or "cytotoxic") chemotherapy drug. Cisplatin (Brand name – Platinol) is injected by the doctors in combination with other drugs to treat several types of cancers.
Mode of action
Platinum drugs works by binding primarily to guanine bases in DNA strands which results in forming a platinum bridge. This stops DNA strands from unzipping and replicating, stopping cancer growth and causing cell death.
Side Effects
Cancer cells become resistant towards platinum-based drugs, limiting the effectiveness of the drug. Other side-effects include kidney problems, vomiting and bone marrow toxicity.
Scientists and researchers have modified the drug in several versions in order to improve potency and to reduce side effects. Some of the modifications are shown below
Cisplatin – Approved in 1978 by U.S FDA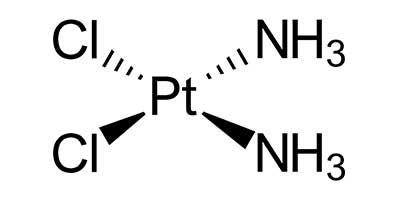 Carboplatin - Approved in 1989 by U.S FDA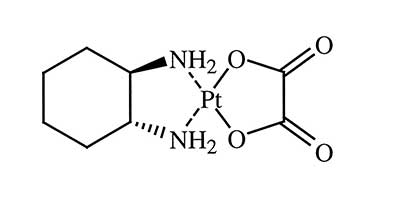 Oxaliplatin - Approved in 2002 by U.S FDA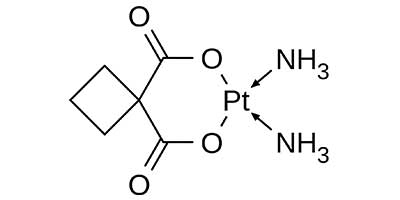 You can buy highly pure reference standards of Cisplatin and its impurities from Pharmaffiliates Analytics and Synthetics Pvt. Ltd in pack sizes of 25mg, 50mg and 100mg vials. We can customize the pack size as per the requirement of our customer.
All the reference standards are provided with a detailed Certificate of Analysis along with all the desired chromatograms required to fulfill your regulatory requirements.
Register at Pharmaffiliates to order Cisplatin and its impurities and avail specials offers and discounts.
Leave a Reply