Amlodipine-A Little More Than a Calcium Channel Blocker
Published July 15, 2019 by pharmaffiliates

Calcium Channel Blocker drugs are mainly known for the treatment of hypertension and angina. But, lesser it is known that Amlodipine which belongs to this category possess antioxidant activity and plays an important role in apoptosis.
Amlodipine, hence apart from being an antihypertensive drug is also employed in the treatment of cerebrovascular stroke, neurodegenerative diseases, leukemia, breast cancer either alone or in combination with other drugs.
Amlodipine mainly exists as its salt with Besilate and it works by blocking the transmembrane influx of calcium into the vascular and cardiac smooth muscles. This results in vasodilation and hence the blood pressure falls.
Hypertension, nowadays being widely occurring urban lifestyle disease requires a lot of attention from the people from pharmaceutical industries. Amlodipine Besilate is manufactured by big pharmaceutical giants in the form of tablets, injections, capsules, transdermal patches, gels depending upon the desired therapeutic action for the delivery.
In order to ensure a high degree of purity of drug substances and drug products, a scheme is proposed for profiling drug impurity as per the ICH guidelines. To purify a material and remove the excess impurities one should first recognize that whether they are actually present and what their nature is.
Pharmaffiliates Analytics and Synthetics Pvt. Ltd. is a one-stop solution to cater to this requirement. Pharmaffiliates offers highly pure (more than 98%) reference standards of Amlodipine Besilate (API) and all the impurities related to it.
R & D experts at Pharmaffiliates have splendidly identified synthesized, isolated and characterized Amlodipine Besilate and its impurities, reference standards of which are offered in pack sizes of 25mg, 50mg, and 100mg. We also customize the pack size as the wish of our esteemed customers.
Some of the details are mentioned below:
Amlodipine Besilate (API)
Catalog code – PA 01 50000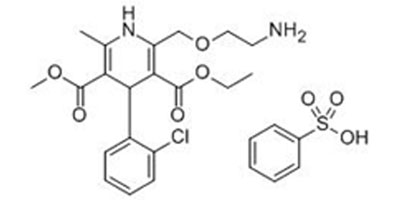 For more details :https://www.pharmaffiliates.com/en/pa0150000.html
Amlodipine Besilate Impurity D (Free Base)
Catalogue code – PA 01 49510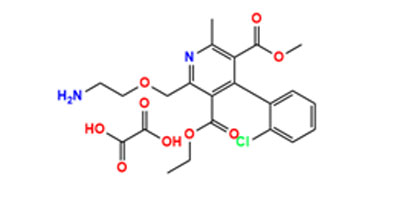 For more details : https://www.pharmaffiliates.com/en/pa0149510.html
These are the featured products of Pharmaffiliates which are readily available in stock and can be dispatched with immediate effect along with complete structure elucidation and data interpretation with high-end analytical techniques like NMR, MASS and Chromatographic purity along with detailed Certificate of Analysis.
To enquire for many more impurities of Amlodipine Besilate follow the link given below : https://www.pharmaffiliates.com/en/parentapi/amlodipine-besilate
To avail discounts and promotional schemes on other featured products of Pharmaffiliates login to our website www.pharmaffiliates.com or inquire at mktg@pharmaffiliates, marketing@pharmaffiliates.com.
Leave a Reply