Atorvastatin – an oldest known statin drug
Published Oct 16, 2019 by pharmaffiliates

A class of drugs that helps in lowering the cholesterol levels in the blood are known as Statins. By lowering these levels they help in preventing heart attack, stroke and other related cardiovascular diseases. Statins are competitive inhibitors of 3-hydroxy-3-methylglutaryl-coenzyme (HMG-CoA) reductase – an enzyme involved in the production of cholesterol.
Atorvastatin is one of the oldest known drugs of statin class and is widely and extensively used in the prevention and treatment of cardiovascular diseases.
Atorvastatin was patented in 1986 and approved for medical use in the United States in 1996 and is available as a generic medication.
Atorvastatin is known to lower the levels of total blood cholesterol, low-density lipoprotein (LD, Apoprotein (Apo)-B, and triglycerides. LDL is also referred to as "bad" cholesterol and Apo B is a marker for cardiovascular risk. Atorvastatin also increases the levels of HDL cholesterol (good cholesterol).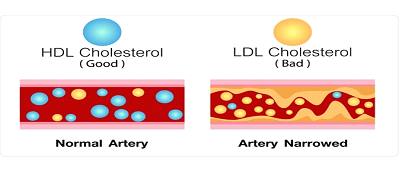 The clinical dosage range for Atorvastatin is 10-80 mg/day, and it is given in the acid form.
Atorvastatin acid is highly soluble and permeable, and the drug is completely absorbed after oral administration. Atorvastatin acid is extensively metabolized in both the gut and liver by oxidation, lactonization, and glucuronidation, and the metabolites are eliminated by biliary secretion and direct secretion from blood to the intestine.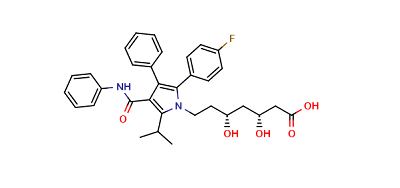 Pharmaffiliates Analytics and Synthetics have identified, isolated, synthesized and characterized all the impurities, metabolites, derivatives, intermediates, degradants, and stable isotopes of Atorvastatin.
Pharmaffiliates is a research-based organization that offers high purity, high-quality reference standards of Atorvastatin, its known and unknown impurities and related substances at very competitive prices.
A total number of 87 impurities of Atorvastatin acid are available at Pharmaffiliates which includes all the known, unknown, in house impurities and Deuterium labeled compounds as well. This is one of the largest inventory of Atorvastatin acid impurities and related substances that is readily available under one single roof i.e at Pharmaffiliates.
Follow the link below for more detail:
https://www.pharmaffiliates.com/en/search?s=atorvastatin+acid&submit=
The majority of the above-mentioned impurities synthesized at Pharmaffiliates are 98% pure and are available in pack sizes as small as 50mg and 25mg and as big as 100mg. Customized pack sizes can also be made available as per the customer's need.
Each of these standards synthesized at Pharmaffiliates is been identified through an elaborate structure elucidation data and certificate of analysis is provided for the same.
For more details visit www.pharmaffiliates.com and login as a registered user to avail special discounts, promotional offers, etc.
Leave a Reply